Wandering around Osaka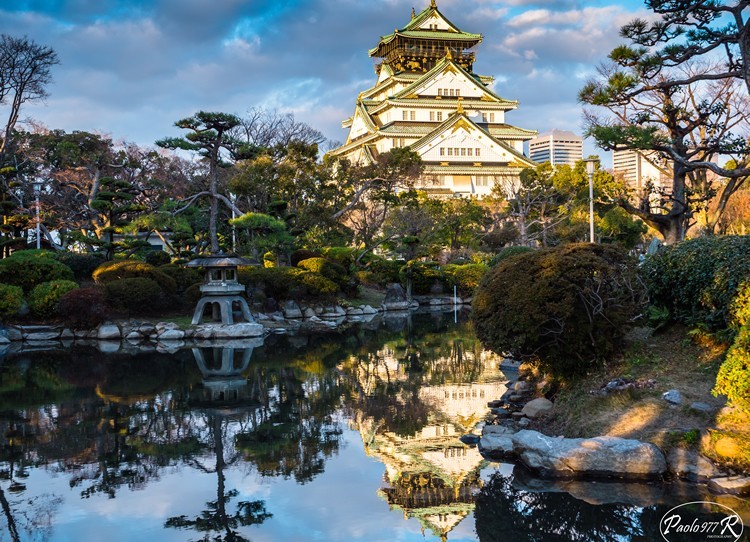 Osaka was the commercial capital of Japan and still today is one of the major industrial and port districts. The city is also traditionally considered the "cuisine of the country" (tenka no daidokoro), the capital of Japanese good food.
The city center is divided into two areas: the northern one, called Kita (キ タ) and the southern one, called Minami (ミ ナ ミ). Kita includes the crowded Umeda area - the city's main railway hub - and is home to offices and commercial activities, including the town hall, the courts and the headquarters of the major banks. Minami is home to the shopping and entertainment districts of Namba, Shinsaibashi, Dōtonbori and Amerikamura. The new OBP business district (Osaka Business Park), is instead located to the east, near the castle.
The most vital district of Osaka is Namba (難 波) which gathers most of the most popular clubs, such as bars, restaurants, night clubs and arcades and the most fashionable shops, many of which are gathered inside the huge Mall Takashimaya. In Namba there is also the Dōtonbori canal, on the sides of which develops the canal that houses some of the most famous icons of the city, such as the little man of the "Glico" and the giant crab "Kani Doraku". The main streets of Namba are full of stands offering street food, in particular the Takoyaki (た こ 焼 き), one of the symbolic dishes of Osaka: these are octopus meatballs cooked on the plate and served with mayonnaise, takoyaki sauce, aonori and kazuo . Arcades are very popular, and in particular the very noisy rooms for playing Pachinko (パ チ ン コ), a typically Japanese pastime, played on special machines that almost look like a mix between a slot machine and a pinball machine.
The symbol of the city is Osaka Castle (大阪 城), a traditional castle built between 1583 and 1585 and entirely rebuilt after the Second World War, located inside the Castle Park, one of the largest green spaces in the city.
Among the main attractions of the city there is also the Shitennō-ji (四 天王寺), the most important Buddhist site in Osaka; it is a complex of temples built in 593 AD (later rebuilt several times over time) within a large park.